Hartwig Eitler Quartet

Peter Bauer
Peter Bauer

focusses on the double bass. He is very busy with various Viennese jazz groups, for example with the Barrelhouse Jazzband, performing frequently at Vienna's premier JazzLand club. he is a member of the Stanton Big Band, the Royal Flush Orchestra, Lucky Strike and various other groups formed for specific occasions.
Peter is originally from Krems. He earned a Doctorate in Applied Physics from Vienna University of Technology and worked in academia. He is Professor emeritus in medical statistics at Vienna Medical University [see his CV in the University's webpage here]. He lives with his wife Elfi in Vienna.
Peter Bauer
ist auf den Kontrabass fokussiert. Er spielt viel mit verschiedenen Wiener Jazz-Formationen. besonders zu nennen ist die Barrelhouse Jazzband, die ja oft im Jazzland Club auftritt. Zu nennen wären auch die Stanton Big Band, das Royal Flush Orchestra und Lucky Strike. Aber er spielt auch mit weiteren Gruppen, die sich oft anlassbezogen zusammenfinden.
Peter stammt aus Krems in Niederösterreich. Er erwarb ein Doktorat aus Technischer Physik an der Technischen Universität Wien und arbeitete in einer universitären Laufbahn. Er ist emeritierter Professor für medizinische Statistik der Medizinuniversität Wien [siehe seinen dortigen universitären Lebenslauf hier]. Er lebt mit seiner Frau Elfi in Wien.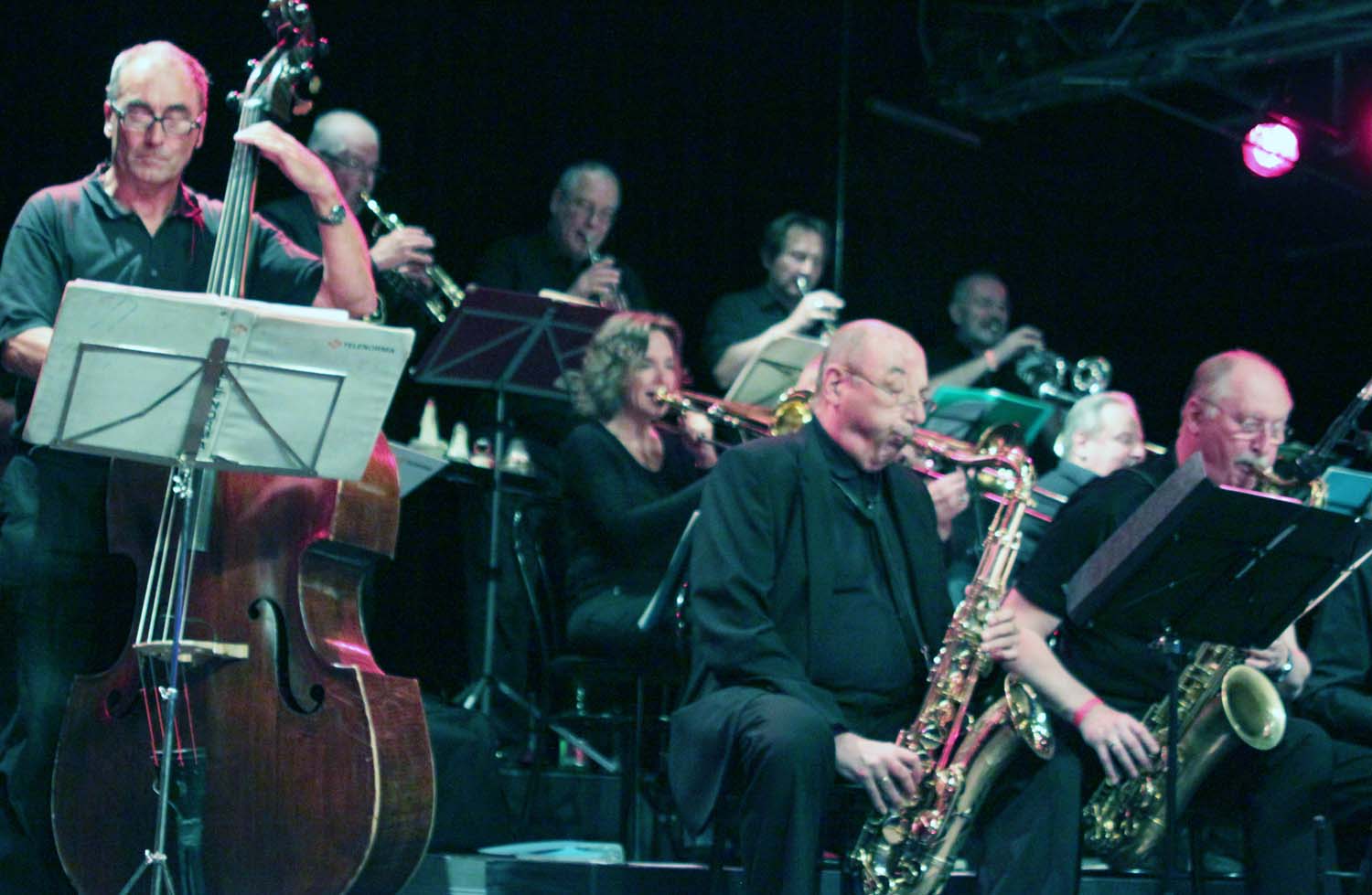 Peter Bauer on bass with the STANTON Big Band, Vienna [2013]. Note Hartwig Eitler on sax to the right.